EPS is a design and consulting firm located in New Orleans, LA. We provide Art Direction and Creative Direction. Logo and identity design, collateral, advertising, book design, web site design, blog design, social media, "big picture" consulting and creative strategy. (Read more...)

Our recent work: the renowned Green Goddess Restaurant.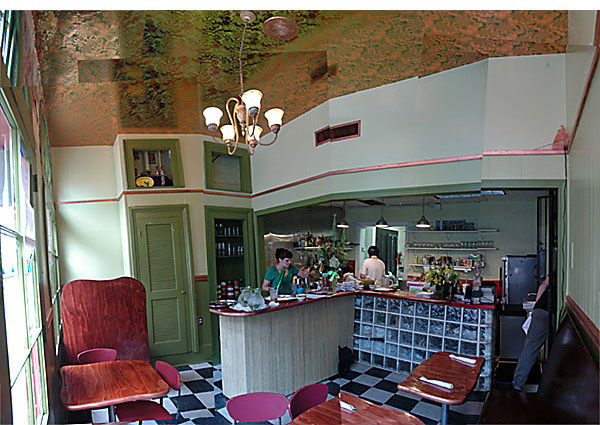 Work began in early 2009, with interior design visualizations and collaboration with illustrators and architects. We participated in the creation of the Green Goddess identity and produce ongoing creative work for the restaurant in several different areas.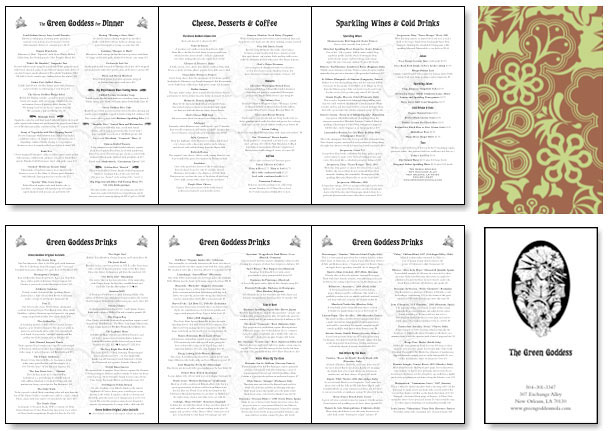 We designed a menu that changes weekly, along with a host of other collateral material.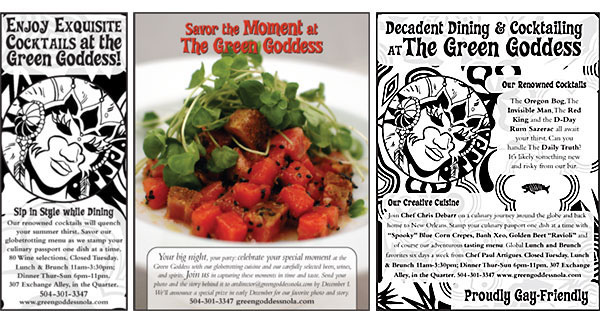 Advertising work includes ads for a variety of local media aimed at diverse audiences; we also provide social media support via Google updates, Twitter, and Facebook.
Learn More
Take advantage of our expertise. Contact us and tell us about your project. If you just need some momentary entertainment, be sure to visit our Funstuff page.

Contact EPS: 504-813-4700, jnh@epsno.com
All contents copyright © 1992-2011 by EPS, Inc.